What Shoes You Should Wear with a Boho Dress?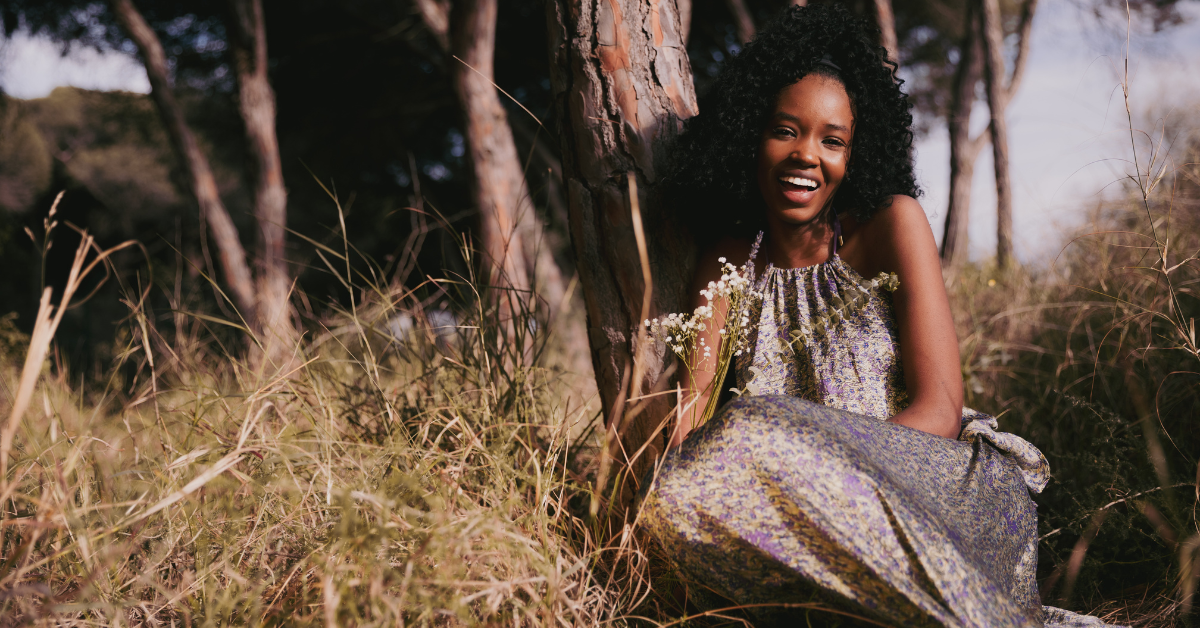 The bohemian style is a hot one as far as fashion trends go. Boho-chic shoes are the perfect footwear for any fashionista who wants to add a touch of Bohemian inspired style to her outfit, and we'll show you how to style them today.
The boho lifestyle is all about embracing the world and its beauty. The perfect way for a woman to wear her heart on display, in this case, with some kick-back chic style!
The bohemian trend has been going strong for years, and it's still going strong! Gladiator sandals and ankle booties with an embellished design are perfect if you want to add some personality to your look.
The Boho clothes has become increasingly popular in recent years, with many women choosing bohemian dresses for both formal and informal occasions.
If you're looking to add a boho-chic touch to your look, the right shoes are essential. Here's our guide to the best shoes to wear with a dress.
How Shoes Can Perfectly Complement Your Bohemian Dress?
The boots you wear say a lot about your personality and style. Some women like the classic, elegant look of high heels, while others prefer sneakers that make them feel tough enough to take on anything at any time.
But there's no denying how much more confident wearing tight-fitting leather can make us all feel!
Everything from knee-length dresses to midi-length skirts, over tights or bare legs, looks lovely with boots. Leggings or slim jeans also look excellent with boots.
Short booties with a rough lug sole, combat boots, or lace-ups that seem like they belong in the menswear area may enhance any ladylike feminine outfit. To keep delicate blossoms from turning dowdy, they're paired with sexy peep-toed boots.
7 Trendy Shoes to Wear with a Boho Inspired Dress
The style of your boho dress, color, occasion, and the season will all influence your choice of footwear.
Check out these styling options for all of those Bohemian women who are ready to spin their bohemian attire.
1 - Cowboy Boots


Cowboy boots are no longer exclusively for riding horses. They may be worn with everything from dresses to shorts to suits. However, you should not skimp on your purchase. If you treat your boots as an investment, they'll last you for many years.
Start with something solid and neutral-hued, such as a black dress or white jeans and a white T-shirt, before using your patterns to learn how to mix and match prints like an expert. Layer on as many fascinating plaids, zebra stripes, and color blocking as you wish without being overdone or crowded.
The waist or the legs of an outfit should not be excessively tight, so avoid them. Aim for a hemline that falls at or below the knee, but ultimately, do what makes you most comfortable.
Cowboy boots tend to be a centerpiece of any outfit, but they don't have to become the major attraction. Wear them with a patterned short or midi skirt and a simple white shirt for a distinctive appearance.
2 - Sneakers


Sneakers are the perfect finishing touch for any outfit. They'll never go out of style, no matter what. Converse, Nike, and Adidas are just a few of the many brands to shop for. Sneakers are a wardrobe staple and can be worn throughout the year.
You might wear a leather jacket with a knee-length dress, a bowler hat, and trendy running shoes. It's as easy as it sounds, and it looks just as good in person.
White sneakers with embroidery, patterns, or floral designs are ideal for a sporty or classic look.
Short boho dresses with bare shoulders or asymmetrical cuts go well with these shoes and belted belts.
3 - Converse Sneakers


You can't go wrong with a pair of classic Converse. With the wide variety of colors, patterns, and artist collaborations available - you'll be sure to find something your heart desires! No need to obsess about finding the perfect attire for your Converse All-stars.
A boho dress looks fantastic with a pair of casual Chucks. Mix and match your shoes and other accessories to create a unique look that complements your gown.
4 - Sandals


When it comes to footwear, sandals have an uncanny ability to match every outfit or accessory flawlessly. If your style leans toward the bohemian, gladiator sandals would be an excellent pick for your footwear. Toe post sandals are also an option if you like a more beachy look.
A pair of black sandals paired with brightly colored apparel may create a stylish statement. Pair them with your favorite ebony purse or bag for a more formal appearance. Sandals with a natural tone go nicely with sparkling accessories and jewelry, such as diamonds and rhinestones.
Wearing sandals with a pair of culotte pants and a light jacket is easy to dress down your outfit. 
5 - Heeled Sandals


It's hard to say no to a pair of stylish heels. There are a wide variety of heeled sandal styles to choose from. Sandals with laces and a heel are perfect for making a style statement.
They look great with cropped leggings and a flowing kaftan-style shirt for a laid-back, bohemian feel while still sticking out from the crowd. Wear them with everything from slacks to skirts to shorts and anything in between.
6 - Loafers


Loafers, which are back in vogue, make even the plainest outfit seem sensual and refined. Elegant loafers should be a part of any woman's shoe collection since they may be paired with elegant and attractive outfits.
Given how simple it is to slip on and off a pair of loafers, they can go with just about everything, whether formal or not. A black leather jacket, cheetah print leggings, and black leather loafers go perfectly together.
7 - Clogs
This summer, clogs are the go-to footwear style. They provide a lot of comfort, and they're also a breeze to get in and out of.
Dress it down by tucking a breezy blouse into a skirt that falls just below the knees. If your outfits are printed, go for plain-colored clogs to go with them instead of printed ones.
Avoid overdoing it with pearls or flashy beads and instead go for small, understated silver or gold jewelry items. Consider layering a fitting shirt beneath your overall straps or a boho blouse.
Conclusion
So, what type of shoes should you wear with a Bohemian style dress?
The answer is simple – whatever makes you feel comfortable and confident. If that means opting for sandals or flats, go for it!
Make sure your shoes keep with the rest of your outfit and don't overshadow your dress. Any shoe can look great with a boho dress with the right accessories. Experiment until you find what works best for you.