How to Dress an Hourglass Body Shape - Trendy Styles Tips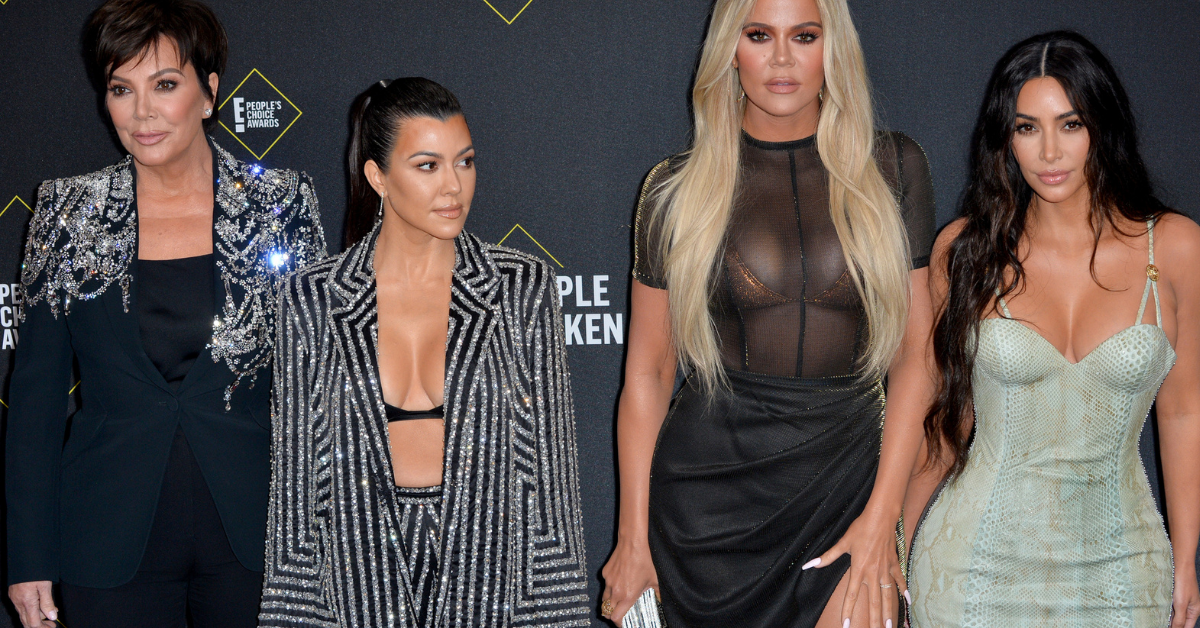 Hourglass bodies are often idolized by women because they're seen as the epitome of femininity and sexiness. The hour-old shape has been rake in fashion for centuries, with curves that make you feel sexy no matter what size or shape your own anatomy may be!
Curves are considered to be very sexy, and an hourglass figure is the perfect combination of curves and femininity. Hourglass figures are iconic. They're the perfect shape for women to have, and it has nothing to do with self- consciousness or body image issues--it just makes them feel more attractive!
Hourglass women have a hard time finding clothes that fit them correctly. Luckily, we found some great tips on how to wear clothing with an hourglass figure so it looks fabulous and makes your bod look amazing!
Today, I'll share with you some clothing style tips that'll perfectly fit hourglass bodies.
What is an Hourglass Figure?
An hourglass figure is a type of body shape that is typical for a slim waist, wide hips, and full breasts.
Hourglass figures are so iconic. The hourglass shape has been the subject of many paintings and sculptures for centuries, dating back to classical Rome where it was fashionable among royalty!
Slim hourglass bodies are typical for a small waist and wide hips. Slim, sexy women with beautiful curves - what's not to love?
Hourglass figures are considered more attractive than other body types, and men seem to agree. A skinny hourglass figure is considered to be the most feminine body type.
Things You Can Wear with an Hourglass Body Shape
If you have a natural hourglass body, then you know that you have curves in all the right places. While some styles might not flatter your shape, there are many different things you can wear to show off your curves.
Hourglass figures are beautiful and deserve to be shown off. You can find amazing things that will show them off well like boho tops or dresses which drape perfectly over hips without showing too much skin at once.
All this said I'm sure you're wondering what kind of style works best on someone who has an hourglass figure? The answer depends entirely upon whether it's classic old school Hollywood glamourous vintage – something along those lines
Here are a few ideas:
Tops for an Hourglass Body Figure
If you have an hourglass figure, you must show it off. Fitted v-neck tops and dresses will accentuate your body. Add a belt if you may to really show off your waist.
Remember to not overdress or put too much focus on either the top or bottom of the body. Oversized garments, extra volume to shoulders or hips, and heavy prints or flounces around your chest are all no-nos.
Here are a few clothing styles that are perfect for hourglass figures:
Necklines
This top doesn't cover the shoulders. This style tends to put too much emphasis on your shoulders.
This neckline is lower from the front and shaped like the top of a heart which enhances your breasts. Hourglass women can rock this style effortlessly.
Sitting somewhere between renaissance, cottage-core, and the victorian era, a square neckline has always felt like a subtle nod to the past.
This is a circular neckline that is lower in the front than in the back.
A V-neck draws the eye towards a defined breast.
Sleeves
Sleeveless shirts are a terrific alternative as long as the armholes don't funnel in too much towards your waistline.
Set-in sleeves would work great since they follow the body's natural curves.
Full-length sleeves and 3/4 sleeves are flattering, but should generally be fitted. 
Sleeves that have been fitted are extremely appealing to see on an hourglass woman since they enhance the shape.
Bishop sleeves look really flattering on women with hourglass bodies because the fitting cuffs offer a visible ending point for the sleeve.
Shirts
Again, anything fitted will create a dynamic effect on an hourglass body to accent its beautiful shape.
Fitted shirts call attention to your slim hourglass waist and keep your perfect hourglass figure balanced.
A fitted wrap look hugs the waistline of hourglass women making their bust look more prominent.
Belts are perfect for hourglass bodies to emphasize their curvy midsection.
A peplum compliments the slim hourglass-defined waist by adding volume to the shoulders and hips.
Jackets
Short jackets accent your hips and are therefore a great fit for hourglass body types.
Fitted leather will look phenomenal on your beautiful curves.
Belted bohemian cardigans look super cute on hourglass bodies since they draw attention to the waist.
Fitted blazers will add focus to your fit hourglass waist without adding volume to your shoulders or hips.
Belted blazers are a great option since they protect you from the elements while allowing you to show off your curves.
Coats
Trench coats with a straight structure and a wrap, belted design that extends to the knee or higher are ideal for a slim hourglass body shape.
A wrap coat is indefinitely an obvious choice for a perfect hourglass small waist. The belt on this style of coat will effortlessly accentuate your defined waist.
The coachman's coat is a long overcoat with three to five cape collars that were popular in the nineteenth century and is still a good outfit choice for hourglass-shaped women today.
Princess coats are coats that run vertically across the breast of the garment. These accentuate the breasts and are therefore a good fit for hourglass bodies.
A-line coats are fitted from the waist and looser from the bottom. Again, a good fit for hourglass measurements since they define the waist.
Bottoms for an Hourglass Body Figure
If you have a skinny hourglass body, you'll want to show it off with the right bottoms. Here are a few recommendations:
High-waisted skirts, such as pencil or tube skirts, are the most flattering. Don't be hesitant to experiment with A-line skirts and boho skirts that flow from the hip.
Fit hourglass bodies look terrific in high-rise jeans. Flared and wide-legged jeans balance curvier hips and thighs.
With this wardrobe staple, you can flaunt your hourglass figure to perfection. The high-waisted silhouette perfectly elongates your lower half while maintaining a perfect balance.
What makes high-waisted trousers a good fit for your perfect hourglass body shape is that they serve as a great way to draw attention to your midriff.
If you have an hourglass figure, shorts should not be too distracting. Contoured waistbands on high-waisted shorts are an excellent choice to make your waist seem smaller than it really is. To accentuate your waist, tuck your shirt inside your shorts for a flattering look.
Hourglass body measurements can effortlessly rock jumpsuits due to their phenomenal body structure. Sleeveless or full-sleeve, fitted from the waist jumpsuits are an amazing outfit choice for such women.
Wearing high-waisted pants helps you accentuate your figure by emphasizing your waist. Avoid low-rise jeans since they will emphasize your hips. Although you may wear any kind of pants, sticking to straight or boot cut types is recommended.
Dresses for an Hourglass Body Shape
Hourglass figures are beautiful, but it's hard to find dresses that flatter them. A full circle or tulip skirt in a dress makes your waist seem smaller and draws attention away from the chest area because of its shape - making you look taller!
Make sure not only do they have an above-average length hemline (at least mid calf), but also layerings paired with simple styles over heavy fitted ones if possible
Swimwear for an Hourglass Body Figure
Go for structured pieces that accentuate your waist. These include bold prints, high-rise shorts, constructed tops (such as underwired bikini tops), and ruched one-pieces that hug your curvy and beautiful body shape.
Hourglass Shaped Outfit Ideas
Everyday Outfit
A perfect everyday outfit for your perfectly balanced body would be something casual yet appealing. Try putting on a warm-colored cropped jacket on top of a bright V-neck cami to accentuate your breasts and hips at the same time. Add a belt on top of your dark skinny jeans to add a more dynamic effect.
Work Outfit
Nothing is better than sophisticated yet attractive workwear now, is it? Put on belted high waist pants along with a fitted belted blazer on top of a breast enhancing sweetheart neckline to become the center of attention at your workplace. Maybe add in your pointed pumps to lengthen your legs.
Out on the town
Achieving an adventurous yet comfortable look on a night out can be challenging. Go for a fitted dress (bodycon or wrap perhaps) and throw in some pointy shoes and statement earrings.
Conclusion
Natural hourglass bodies are undeniably a blessing. If you're a woman with heavy breasts and wide hips, it can be hard to find clothes that fit well.
The best way around this problem? Investing in some staple basics!
Women with skinny hourglass bodies should invest in good quality underwear, such as supportive shapewear and supportive bras.
Accept and embrace your hourglass body shape. The key to dressing your best self is to be comfortable in your own skin and embrace your body form.
If you have a different body type, be it pear-shaped, apple-shaped, or something in between, you might find our guide on
how to dress your body type
helpful.